Meet The Surety Specialists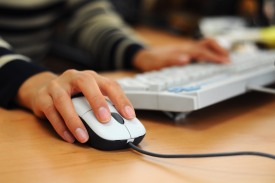 We are Committed at Valley Surety Insurance Agency to providing an pleasant experience and excellent service.  Our qualified underwriters are able to provide the maximum bond capacity.  We specialize in the small contractor and have combined experience of 40 years..

Our goal is to educate and service the Sacramento, California community and throughout the state of California. Through our independence, we strive to educate the community on the best options for their insurance needs. We can provide an assessment of your insurance needs with a choice of which package fits you best.

We are dedicated to providing our customers in California with the best coverage at competitive rates. Just make one call to our agency, and we can shop your coverage through many top rated companies. With our professional staff, we can be your liaison with the insurance carrier in the event of a claim. We work for you, not the insurance company.

We want you to have a positive overall experience with Valley Surety Insurance Agency. Our one on one service approach is our #1 goal for all our insurance clients. Give us a call at 916-567-6676 or contact us through one of our quote forms, and we'll be happy to answer any of your insurance questions.

Staff Members
Shirley Paiva — President Email
Shirley has 30 years Experience as a Surety Underwriter. She handles Bid, Performance and Payment Bonds along with Subdivision Bonds and SBA Bonds. She assists in the underwriting of Court and Misc. Bonds. Shirley also handles the daily operations of VSIA and the Accounts Payables.
JoBeth Swalley — Underwriter Email
JoBeth has 20 years Experience as a Surety Bond Underwriter. She handles License, Permit, Misc. Bonds and assists in the underwriting of Court Bonds, Bid Bonds, Performance and Payment Bonds and the SBA Bonds. She also assists in office Communications and handles the Accounts Receivables.